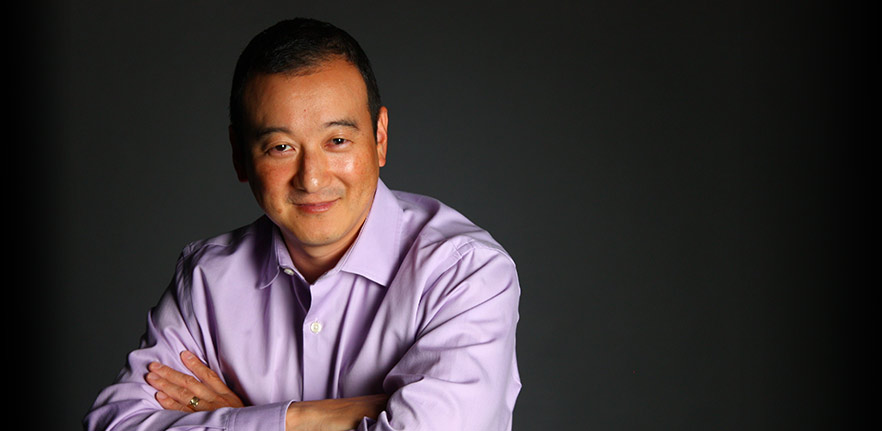 We are a team of productivity and process improvement experts specializing in Lean continuous improvement; additionally we are project management professionals. Our expertise stems from extensive experience in financial services and the trades industry.
Derek Nakamoto
Principal Consultant
C 778 991 3587
E dnakamoto@ultreiaconsultng.com
Derek Nakamoto, founder of Ultreia Consulting Group Ltd., has spent more than twenty years working at the forefront of designing and implementing impactful continuous improvement strategies for organizations around the globe. A pioneer of Lean continuous improvement deployment in the service industry, Derek has helped businesses realize up to 40% bottom line cost savings through collaborative process refinement, combined with improved customer experiences, and enhanced employee engagement. His passion inspires highly engaged and motivated teams; he generously shares his knowledge and has trained and mentored hundreds of employees who have become avid Lean practitioners.
Derek honed his skills and his depth of understanding to Lean best practices with practical hands-on experience working with a broad range of organizations including Scotiabank, First West Credit Union, American Express Global, Telus, and Southern Rail of BC in cities including Vancouver, Toronto, Tokyo, Frankfurt, and Buenos Aires. He has a deep respect for the innovators of Lean, Toyota, and has had the opportunity to see first-hand Toyota's Lean operations in Japan.
In 2010 Derek's dedication and commitment to the power of Lean continuous improvement was significantly strengthened when his son was born with a life threatening condition and, at six weeks old, underwent open heart surgery at BC Children's Hospital. At this time Derek was in the midst of leading a Lean implementation at a large financial institution; coincidentally, the hospital where his son's life was saved was also undergoing a Lean transformation. His son and entire family have been the direct benefactors of the critical and positive changes that are born out of Lean. Being both a driver of change at work and a consumer of the benefits in his personal life has furnished Derek with valuable lessons and a unique perspective.
A lifelong learner, Derek has pursued further education to complement his practical experience throughout his career. Beyond his undergraduate studies in Applied Sciences at Simon Fraser University, Derek has gone on to complete the Executive Leadership Program at Richard Ivey School of Business, University of Waterloo. He has also achieved the Lean Black Belt certification and is a Certified Project Management Professional.
Dynamic and energetic, yet humble and respectful, Derek brings order, efficiency and a quest for greatness to every project. He is equally committed to both serving the customer with nothing but extraordinary customer experiences and to supporting and believing in the capacity and empowerment of employees working as a team. He subscribes to always seeking the potential in people and processes, a philosophy that has resulted in him leaving a trail of highly functional, sustainable organizations behind him.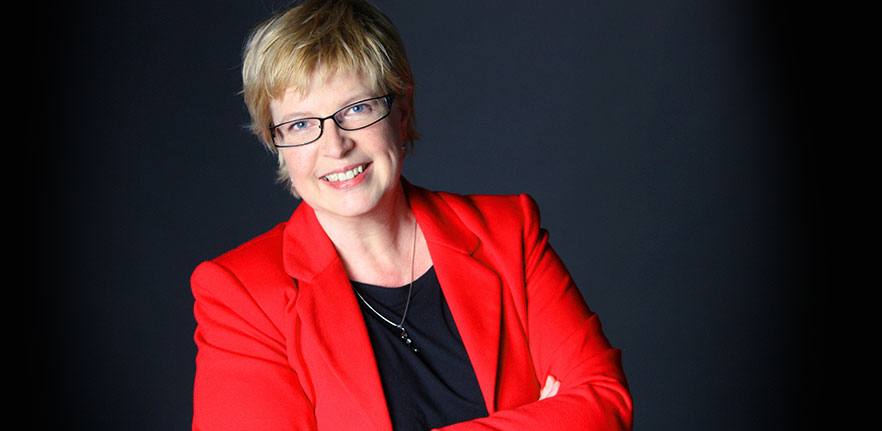 Toni Crow
Associate Consultant, CEC, PCC
C 778 288 7791
E tcrow@ultreiaconsulting.com
Toni has 20 years' experience working with organizations to improve business operations, with emphasis on customer service, sales, software development and implementation, and internal service. She is an experienced Lean Black Belt, a Certified Executive Coach (CEC, Royal Roads University) and Professional Certified Coach (PCC). Toni is passionate about aligning systems and processes with people using team-based problem solving and broad stakeholder consultation. Inclusive participation is at the heart of her approach.
Through facilitated identification and implementation of best practices her projects have realized broad-reaching improvements. Results include faster productivity ramp up of new hires; doubling case solve rates and lowering case costs by 20%; growing customer satisfaction to 98%; and enabling entry-level sales teams to focus more on customers, increasing their quarterly sales by an average of 50%.
While with Sierra Systems Group, Toni developed skills in business process engineering, facilitation, and systems implementation. She has diverse experience across industry sectors, including natural resources, manufacturing, construction, higher education, banking, non-profit, and technology for organizations in US, Canada, and New Zealand. Toni has held key positions in service readiness with PeopleSoft, Pivotal, and Absolute Software where she honed her skills in continuous improvement, in both front and back-end operations.
An unconscious Lean advocate for most of her career, in 2013 Toni became fully Lean-focused working with Lean expert, Derek Nakamoto and attained Lean Black Belt certification in 2016.
Toni's natural curiosity and approachable style breaks down barriers and is a great fit in delivering expert Lean Facilitation services at Ultreia Consulting Group. She is a master mentor of individuals and teams and never loses sight of the overall objective of developing and evolving the organization. Her customer-centric approach is driven by a deep-rooted commitment to empower both employees and the business to achieve greatness. Toni has an established reputation for her dedication to customer success and for creating living legacies of effective operational tools and process, powered by stakeholders and dedicated to continuous improvement.
Find out how you can benefit from our Lean consulting services, contact us today.