Lean Training Programs and Certification
Lean training company wide
A critical success factor of Lean deployment in your business will be ensuring every employee is trained to understand and execute the basic principals of Lean; so you will  have a quorum of Lean leaders fully trained, as well as Lean leadership trainees within the business. Only when you have achieved this level of Lean training throughout your organization, will your Lean deployment become sustainable, and you can enjoy its full benefits.
A full suite of Lean training programs
Because we understand the importance of training to the success of your Lean integration, we offer the following classroom based training programs:
Kaizen Event (Rapid Improvement Workshop Facilitation)
A Kaizen Event is a workshop designed around the Plan-Do-Check-Act method and focuses on a specific process at your company. It provides your team, at your facility, with a practical approach to applying Lean tools and techniques to improve their own processes. This hands-on workshop is for those who want to become more experienced in applying spatial and business process improvement methodologies.
Lean Leadership Workshop
One day
Designed specifically as an introduction to the Lean continuous improvement methodology. Ideal for leaders, managers and employees to acquire more information about how it works. Includes background and theory, and well as some hand on exercises, including strategy and visioning tools, so participants get to work together to experience the power of Lean firsthand.
Lean Fundamentals Certification
One day
A one-day workshop for employees and leaders embarking on a Lean deployment; this action packed workshop covers the fundamentals of Lean as well as explaining the basic principals of deployment. It's designed to generate enthusiasm and excitement around the huge benefits Lean will afford every employee; participants will collaborate and problem solve and learn how to become Lean ambassadors within your organization.
Lean Facilitator Certification
15 to 20 days
This Lean certification program provides participants with a comprehensive overview of Lean principles, tools, and techniques. Additionally it covers the effective application of Lean through a practical and project-based learning approach. The program advances participants to the point where, as Lean leaders, they can independently facilitate and mentor problem-solving initiatives.
Lean Champion Certification
5 days
A five-day workshop with a dual purpose: 1) enabling Lean champions at department and team levels in collaborative problem solving with a focus on process improvement; 2) providing train-the-trainer format to further develop your organization's certified Facilitators as mentors and coaches in Lean. This workshop is typically leveraged in year 2+ and will amp up your Lean deployment by equipping more people across the organization to confidently speak to, advocate and execute Lean continuous improvement with less reliance on your Lean Facilitators. Our aim is for this program to eventually be brought in-house by your established Lean Team.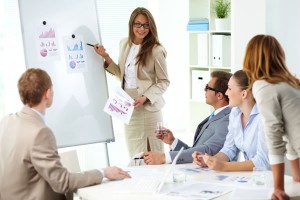 How Ultreia Lean training is unique
We provide customized training and facilitation for all levels of your company, from frontline employees, to supervisors, manager and executives
All training is hands-on and practical, with applications relevant to your workplace
Our trainers are experienced Lean practitioners who bring real life examples to the classroom
We foster a collaborative and supportive environment that allows participants to explore, learn, and retain knowledge while having fun
Each participant receives a certificate to demonstrate their unique new learning.
Achieving the goal of self-sufficiency
Our role within your business is to support the development of a sustainable model that will render your organization self-sufficient to execute Lean independently well into the future. To that end our training programs are geared to develop well-trained Lean practitioners inside your company who will fulfill your vision for continuous improvement.
Contact us today to learn more about our Lean training programs..
Get In Touch